Euro 4000 à Follonica du 3 au 6 juilllet 2013
En provenance de nos amis anglais :
Laser 4000 European Championships – Follonica Tuscany, Italy
3rd-6th July 2013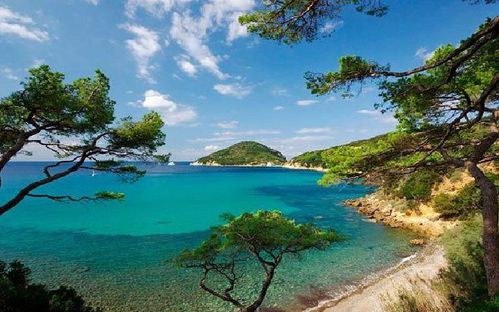 Location:
The sailing club, lega navale Follonica, is positioned on the edge of the Sterpaia natural protected park just north of the Tuscan coastal town of Follonica. This area is a very popular holiday destination for Italian families during August when much of Italy slows down. With the Laser 4000 Europeans timed at the beginning of July we'll have the great weather and all the facilities without the crowds!
For non-sailing friends and family there's plenty of other activities on offer (including sun worshipping!) and wonderful ancient towns to visit such as San Gimignano or Castiglione della Pescaia or the magical Terme di Saturnia. Further afield is Florence – definitely daytrippable (2 hours one way) or the Island of Elba (think tagging on a few days holiday!).
Sailing Club Website: http://www.gvlnifollonica.it/
Location:http://www.gvlnifollonica.it/index.php?option=com_content&view=article&id=28&Itemid=53
Conditions / Racing
A strong turnout from the Rome and Milan (Como) 4k fleets is expected. Looking like a cracking, Bandol like destination - good wind, great food, beautiful location, sailing pedigree, what more could we want! Just need the French and UK fleet to turn out in good numbers!
Sailing condition details from last year's Dart 18 worlds: http://www.dart18worlds2012.com/SailLogisticsWeather.php
The entry fee is a very reasonable 180 Euros per boat and includes all racing organisation, food at the end of the sailing (i.e. directly after coming ashore) and prizes. Depending on the number of entries, the club may arrange an evening meal. NoR to follow!
The other thing you must bring is a copy of the boat insurance certificate. Unlike in the UK, in Italy if you want to enter an event then you need to present the insurance docs at registration – no papers then no entry – until you get Mr. Noble to fax them a copy.
Forum
Register your intent to participate and ask any questions here:
http://www.laser4000.org.uk/forum/cgi-bin/yabb2/YaBB.pl?num=1350681492
Socials
As at all Euro Champs, evening entertainment usually consists of finding a restaurant that can seat the fleet at short notice then decamping to a bar somewhere to discuss the days racing etc. etc!
Getting There
Boat Delivery:
Delivery details from the UK with Tony Ainsworth:
Provisional Details: Load Friday 28th June collecting on the way from Newcastle to Dover Via Rutland - Grafham - Datchet etc.
One six boat trailer available, Marine Insurance and Tachograph is carried
Price:
6 x 4000s £515.00 each
5 x 4000s £620.00 each
4 x 4000s £675.00 each
A deposit of £150.00 per 4000 reserves a place on the trailer
Tony Contact details:
Home 01207 272 321
Mob 07860 22 1923
E-mail anthony.ainsworth@btinternet.com
Flights: - Ryanair to Pisa from Stansted (3 flights per day), Bournemouth (Sat and weds), East Mids and Leeds (Sat and Tues) - Easyjet to Pisa from Luton (daily flight), Gatwick (3 flights per day) and Bristol (daily except Thurs) - Other options into Pisa with BA, Jet2 and Thompson - Plenty other flight options into Rome Trains: - Pisa to Follonica: direct trains at least every hour (~60-90 min journey): http://www.trenitalia.com/cms/v/index.jsp?vgnextoid=ad1ce14114bc9110VgnVCM10000080a3e90aRCRD
By Car: - Driving by car with Google Maps: 13 hours/1450 km from Calais (only 1 hour extra than going to Riva!! ) http://maps.google.de/maps?saddr=Calais,+France&daddr=Follonica,+Grosseto,+Italy&hl=en&sll=50.95129,1.858686&sspn=0.076241,0.209255&geocode=FXp0CQMdflwcAClj4_HXdT_cRzH0edKM4Nm-rA%3BFcHyjgIdhCykACn742gv-NwpEzEBQvaUkGeD3w&oq=follonica&mra=ls&t=m&z=6
Travelling through France and Italy you will have to pay road tolls on the motorways, with barriers every now and again.
Other Driving Tips
• Trailer Bearings – get them checked, a break at 4am in the middle of France is not what the doctor ordered.
• Spare Wheel, and check you have a spanner that works on these wheel nuts
• Emergency Kit – warning triangle, first aid kit, headlamp deflectors – all legal requirements in certain countries you might pass through
• Insurance & Recovery – need to get sorted. Currently the only European breakdown service that seems to cover trailers is Direct Line Rescue
• Make sure you have nothing out behind the trailer boards as the Italian Police might well stop you, as this is a trivial matter they are very hot on!
Accommodation Club location: http://www.gvlnifollonica.it/index.php?option=com_content&view=article&id=28&Itemid=53 - Best option for location, character and price (~550-600 Euros per week for 2-5 bed apartment, 500m from club): http://www.borgovalmarina.it/eng/podere.asp - Right next to lega navale and 880 Euro for 2 person apartment/975 Euro for 4 for one week http://www.villaggiogirasole.it/it/home.html - Also next to Lega Navale (prices not listed): http://www.parcovacanzeilveliero.it/ - Very nice (=expensive!) and next to lega navale: http://www.hotelboschetto.it/ - Close to lega navale (500m): http://www.villaggiolamadonnina.it/en/prices.htm - Campsite 1 km from Lega Navale: http://www.campeggiotahiti.it/en/index.php - Campsite + bungalows/ caravans for hire (from 756 Euro for 2 persons), 2 km from Lega Navale: http://www.pappasole.it/ing/maxicaravan.asp - Cheap in centre of Follonica (4 km to lega navale, 486 Euro for 2 persons for one week incl. breakfast): http://www.albergogolfo.it/versita.html - Hotel Pension Eden (2.5 km from club) - 80 Euros per night for a room for 2 incl. breakfast http://www.hoteledenfollonica.it/ Good list of other accommodation here (top, right hand menu): http://www.prolocofollonica.it/index_gb.htm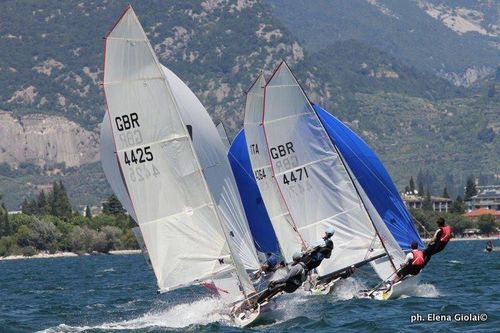 Laser 4000 Europeans at Garda 2012 – come join the fun this year, you know you want to!
Pour être informé des derniers articles, inscrivez vous :